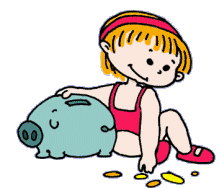 Things are tight financially here, and I'm sure we're
not the only one. I spend a few additional minutes online to help my family out. Let me tell you about them and maybe you can benefit as well.
For example at Christmas, I managed to give one of my nephews a $25 gift certificate for GameStop and the other a $25 gift certificate for Target. I paid NOTHING. That's right. I gave $50 in gifts which cost me $0.00.
Here are the two programs I used to accomplish this.
With SwagBucks, I usually do the daily survey, watch videos, and occasionally sign up for something. I also use it as my search engine to win extra points. It costs nothing to join, and I've never had trouble getting any of my rewards. Here's another example of how I've scored using SwagBucks.
The other program I use frequently is MyPoints. I click links in emails to earn an easy 5 points almost every time. They sometimes offer points for playing their games. MyPoints
also works with Coupons.com to give you 10 points for every coupon you print and redeem.
In another program I recently joined, I earn actual cash. In fact, when you join InboxDollars for free the program gives you $5.00 credit to start you out. This one sends emails like the previous one. Each paid email earns you $0.02 just for clicking the link. I've even made money just listening to their radio stations!
These are affiliate are program links, so if you click and join, I'll make make a little cash or earn some points or bucks! You can do the same once you join and share with friends.
Next time, I'll let you know how I've been earning some money on my purchases.